I'm linking up with Katie from Loves of Life for the 1st time.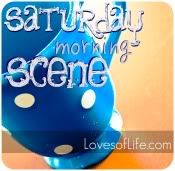 Kayla and I went out to Chick-fil-a for breakfast.



Yes, she's smiling there! I believe over-smiling is the right description here :)

We then hit up Target for some necessities. I'm loving all the summer stuff they have out right now. I wish I knew what theme we are going with for her birthday party so that I can start buying things for it.